The wooded hills of the Alta Langa are immersed in tranquility and silence, suitable places for a relaxing holiday or to indulge in outdoor sports.
We have renovated the two old "Ciabòt" of the Cascina, thus creating our Holiday Homes. They are independent environments, each with its own kitchen and private bathroom. They are surrounded by gardens, where we also find the swimming pool, relaxing and pleasant.
• All the Holiday Homes are equipped with: bed linen, bath linen, towels and kitchen sponges, cutlery, plates, pots and cooking utensils. Not included in the service: bathroom products, detergents, foods (including oil, salt, spices, …). •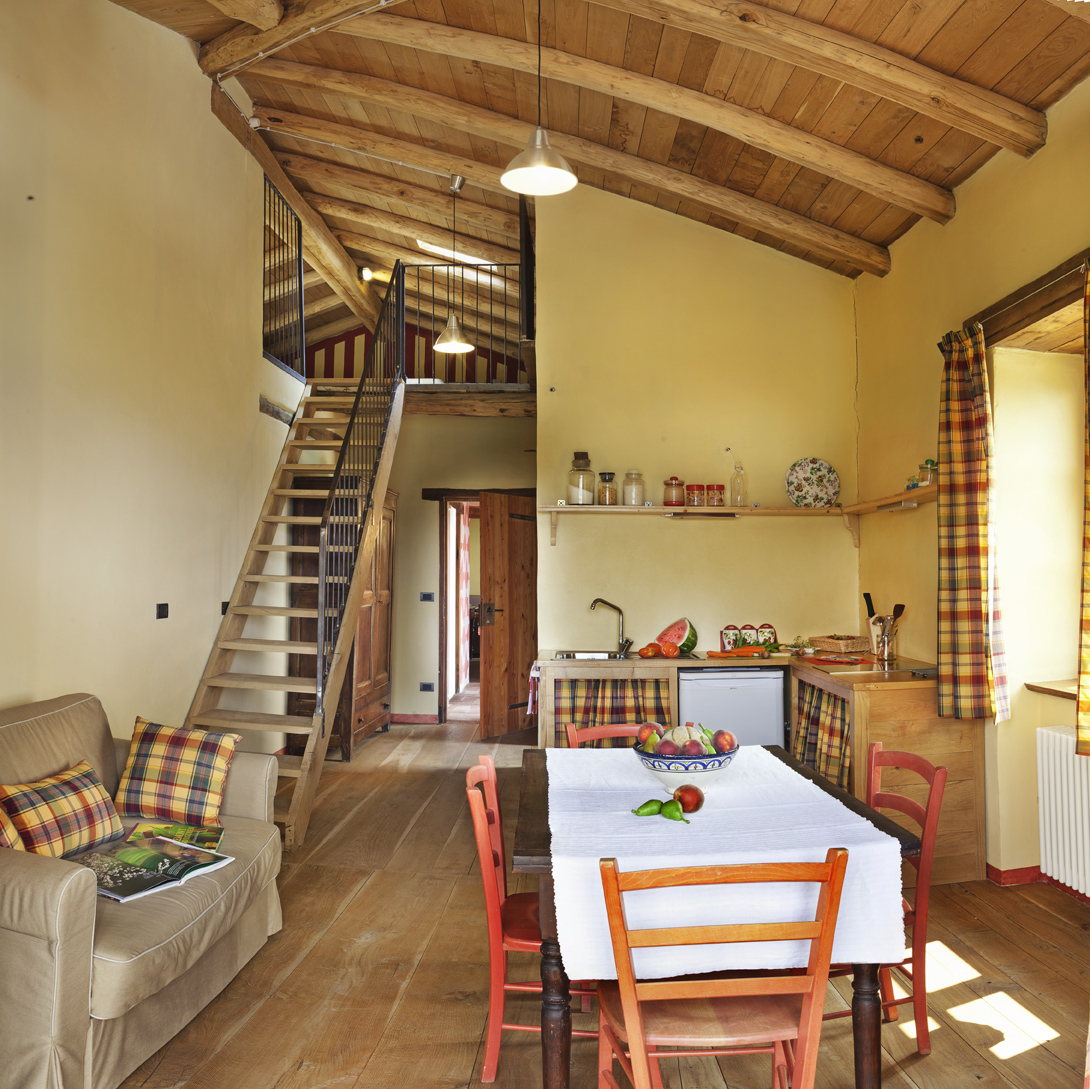 RED FLAT
It is the smallest accommodation, it has an open space loft with kitchen and living area on the ground floor and bedroom on the upper floor. It has a balcony overlooking the hills and the swimming pool.
Capacity: 3 people
Beds: 1 single bed, 1 double bed, 1 sofa bed
YELLOW FLAT
Developed on one floor, it consists of: bathroom, living area with kitchen, bedroom with balcony and views of the hills and hazelnut grove.
Capacity: 4 people
Beds: 1 French double bed, 1 bunk bed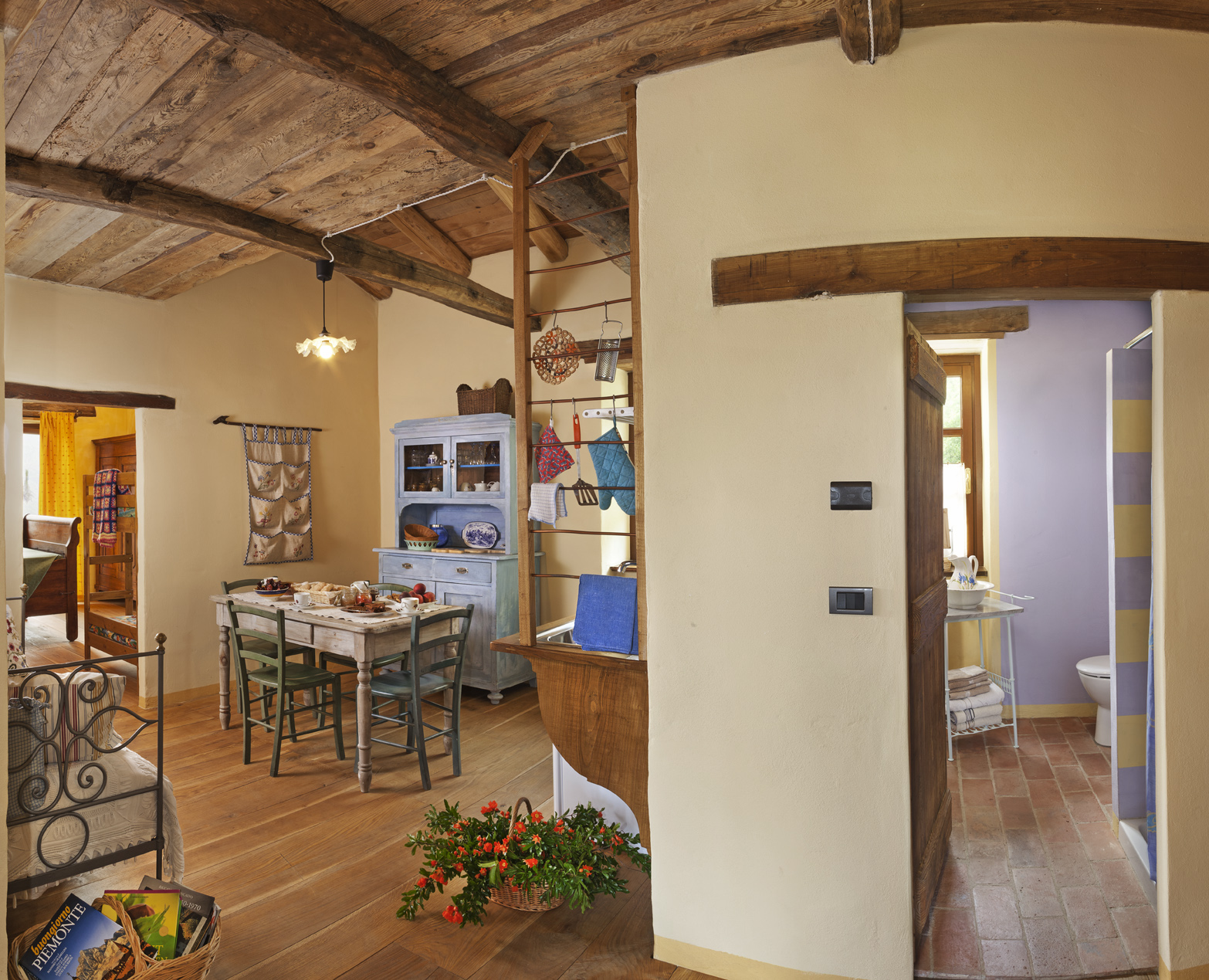 BLUE FLAT
Also developed on one floor, with bathroom, living area and kitchen and bedroom. It does not have a balcony but the exposure makes it the coolest in the hot season. It has a view of the garden and the hazelnut grove.
Capacity: 4 people
Beds: 1 double bed, 1 bunk bed
 BIG FLAT
This is the largest accommodation, spread over three different floors and it has ample space available. On the first floor we find the bedrooms, two doubles with shared bathroom and one double with private bathroom and a loft with two single beds. Going down we find the ground floor with a greenhaouse entrance and a hallway with stairs leading to the other floors. The top floor is partially basement and is entirely used as a living area: relaxation room with games for children, table tennis, soccer, bathroom, well-equipped kitchen, dining area and living room. The kitchen leads to the covered outdoor kitchen, stocked with gas and a wood-burning oven. From the living room, on the other hand, you go out under a vine pergola and to the ramp to the swimming pool.
Capacity: 8 people                 Beds: three doubles, two singles
LITTLE HOUSE
Detached house, with garden and private spaces. On the first floor there is the rear entrance from the courtyard and we find: bedroom, bathroom, hallway, mezzanine with double bed. On the lower floor we find a single space used as a kitchen and living room. Leaving there is a vine pergola and the garden dedicated to the cottage, with access to the pool.
Capacity: 6 people
Beds: 2 double, 1 bunk bed
To have more informations write us an e-mail: